Carson Butts, President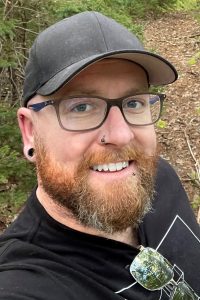 I am proud every day to be the owner of Considerate Property Management. My team of dedicated professionals and I are committed to providing Fredericton and the province of New Brunswick with the very best in property management.
I began my management career following the completion of my MA at UNB where I managed the graduate student association's facility before moving on to Memorial University as general manager of the graduate students' union and their facilities, including a 30-bedroom student residence, 20-office suite, Bitters bar and restaurant, and the student health and dental plan. This diverse management position and experience parlayed perfectly into joining forces with Considerate in 2014, which my brother had founded in 2009. With hard work and a strong partnership with one another and with our clients, we grew the company manyfold and brought outstanding success to our industry. In 2021, I took over as sole owner of the company with great enthusiasm and eagerness to keep that momentum going!
I am a manager and service provider at heart. I deeply value every individual client and customer of my company—the property owners, condo and townhouse unit owners, residential and commercial tenants. I place great confidence in the members of my team, as well as in my fellow local business owners, vendors and service providers who support Considerate's positive and productive presence in Fredericton and the province.
Stop by anytime and say hello. I am eager to meet you!